Alamo Europe
By Bob Enzel
When tooling around Europe--unless you're on a bus tour--a rental car is a necessity, which brings me to Alamo Rent A Car. They have a pretty fair track record having been around for over thirty years, plus have more than a thousand locations in thirty plus countries…most of which are in Europe.
That said let's get to the point. What are your requirements and what does the rental car company offer? This is very important and requires beforehand thought and not hindsight recrimination. A renter should decide ahead of time how large a car is needed to fit in both passengers and luggage…there are lots of options here. Alamo offers nine category choices: Mini; Economy; Compact; Intermediate; Standard; Fullsize; Premium; Luxury and Minivan. If you want a manual or automatic shift, say so. If its summer be certain that the vehicle is outfitted with air conditioning. If winter, be certain chains and a window scraper are included for winter driving in mountains…don't take this for granted. And, will you need optional equipment; such as, a baby car seat or ski rack? All very simple things, but many times the simple things are too simple.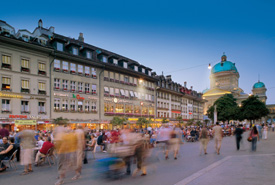 Most important for traveling outside of the U.S. is insurance coverage. My advice when traveling in Europe or for that matter in any foreign country is to take all that is offered…CDW; TP; EP; and PAEC. Sure, it will cost more per day or week, but just let one thing happen that you're not covered for and you may not only be kicking yourself afterwards but your trip may get sidetracked. Note: Check with your credit card company beforehand and see if they cover any of the insurance costs and how it is handled in a foreign country if a loss occurs.
Pre-book your auto before leaving the U.S. so that you pay in USD. Then you won't be surprised at the end of the trip by add-ons. According to Alamo, their pre-booking system includes taxes and insurance options and you save money by reserving

a prepaid product. Mileage is unlimited and rentals are covered by 24-hour roadside assistance.

Everyone now has a web site so see what Alamo has to say at

www.alamo.com/ about their specials, discounts and "hot deals." You can do it all on-line if you wish.