RENDITIONS
By Bob Enzel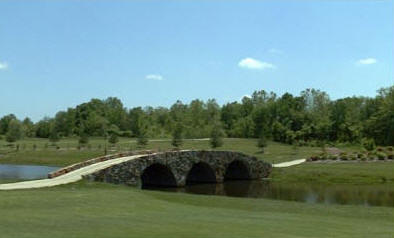 My golfing buddy Joe called and asked if I wanted to play a course called Renditions? I said, sure. Then Joe said "have you ever heard of it?" No, I responded. He then suggested I go on-line and check it out, which I did… So, here's the 'skinny'.
If you've ever dreamed of playing golf courses like, Shinnecock Hills, TPC at Sawgrass or perhaps, Winged Foot, the Renditions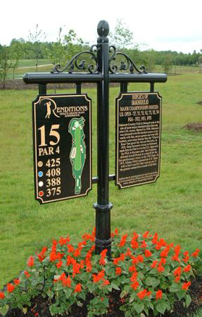 Golf Course is all of the above. Simply stated, Renditions has a famous hole from each of 15 different golf courses and three replicated holes from Augusta National, if my math is correct.
We've all seen these famous golf courses on TV and watched the top pros in golf birdie the holes or perhaps even double bogie them. But here was my chance to go against every top name in golf that I ever heard of…Hogan; Snead; Jones; Nelson; Palmer; Watson; Mickelson, et al.
I didn't do too badly on the first three holes, but then the pressure of playing Royal Lytham St. Agnes #16 (hole #4) and Royal Birkdale #15 (hole #5) altered my frame of mind which caused my game to disintegrate hole by hole. By the time I reached the infamous Sawgrass #17 (hole #13) and saw that it was only one hundred yards to the hole my confidence was temporarily restored. Who can't hit the ball 100 yards, says I? Plunk, plunk, plunk into the water and I carded a nine.
Holes #14 and 15 did nothing to restore my confidence and as my round ended I firmly thought that it was a fair test of my skill as a golfer…and that I'd better take more lessons. I resolutely decided to come back to Renditions next spring and give it another try when the memory of my poor play was only a distant memory. I also figure that I now know the course a bit better my next green attack should go a bit better. Hope springs eternal.
Maybe I'll even invite my famous golfing buddy George to show him how a real course plays as opposed to that Mickey Mouse course he plays on. We'll see if he can hit the ball one hundred yards without a plunk?
Renditions on-line can be viewed hole by hole and story by story on www.renditionsgolf.com/