Wien In Winter
By Craig Altschul




I found a neat trick to keep Peggi's credit card in her purse as while strolling the Kartnerstrasse in Vienna. OK, so it wasn't intentional, but it was more than effective.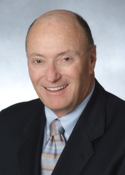 We went to Vienna for Christmas. This column is a bit late, but not too late for you to plan for next year, right?
There we were, having a nice lunch at the Café Schwarzenberg on the Ringstrasse, that handy dandy street of streets that encircles much of this classic Austrian city. Our waiter, who spoke better English than we do, told us they were closing at 1 p.m.
Since it was about noon, we weren't sure if he wanted us to eat fast, or if there was another reason we ought to know... You see this was Christmas Eve. He came back with my par wurstle mit brot (I can order hot dogs in any language, but I'm fluid at the practice in German) and Peggi's soup with lots of strange things floating in it.
"When will you re-open?" I asked, more concerned where my next par wurstles would come from than about his schedule. "Oh, not until Tuesday." Since it was Saturday, that got our attention.
We discovered, much to Peggi's dismay, that Vienna closed up tighter than a pile of old shillings at 1 p.m. Christmas eve, Christmas day, Christmas night, and then for good measure, the Monday after. Museums closed. Restaurants closed. Literally everything closed. Those Viennese had the audacity to go home and celebrate an extended Christmas with their families. How dare they?
Since we were going home Tuesday and Peggi still had much to foist her credit card upon, she was most concerned. I, of course, was the perfect, sympathetic traveling partner. "Oh, what a terrible shame," I said with as straight a face as possible, just shy of getting a wurstl forced up the wrong place.
I had long wanted to visit Vienna. All those magnificent ski slopes of the Alps. Kitz', St. Anton, Bad Gastein, so many others. Those wonderful cities of Innsbruck and Salzburg. I've been there and done that and loved it all. Many trips. Many good times.
I've lost count, but I've probably taken 15-20 ski trips to the Alps and never once went to Vienna. Dumb. Peggi won her battle for a trip to London a while back, so it was my turn to choose. Wien in Winter. Sounds like a title for a book.
We stayed at the Marriott Vienna, right across the street from Strauss and his golden violin. He never missed a note. There are perhaps, more charming venues, but none more convenient and comfortable. Some will say one should be hotel-adventurous in European cities. I say, Marriott. I am not a fan of adventurous hotel surprises. Besides, the Marriott has the new "bed packages" with at least 14 pillows one can get lost in.
We did what any culture-loving couple would do off the ski slopes. We over-indulged. We took in the Wien Symphoniker at the gorgeous Musikverein, the last performance before the famed New Year's Eve bash which, even if we could get tickets, we would already be back in Tucson.
We watched John Falstaff eat his way through an opera generously translated for us on the seat in front from Italian to English. The most satisfying part of that was watching all the German opera-goers trying to figure out the translation from Italian to Deutsch. But, hey, Falstaff just eats and then gets his comeuppance. That's all one needs to know. In this case, it wasn't over until the fat man sang. (Try the backstage tours of the Opera almost every day. Almost anyway.)
We saw the Nutcracker Ballet, which works in any language, and even enjoyed Christmas morning Mass with the choir boys. Ask me what they sang and I'll confess that I haven't a clue, however.
But, the very best part was strolling the Kartnerstrasse Saturday and Sunday and Monday knowing Peggi could push her nose against the shop windows as much as she wished, but she couldn't open the door. Oh, what a wonderful few days.
So, the moral here is plan ahead. One can't fault the Austrians for spending the Christmas holidays at home and closing down the stores, can one? I knew I liked those folks. Very considerate.