When a Rose is a Thorn
By Craig Altschul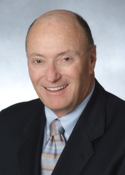 It was probably inevitable. I'd held out for years and years, but I finally caved this New Year's.
New Year's Day, to me, has long meant a fresh pot of coffee, a pastry or two if the household opinion was I had been behaving myself gastronomically over the holidays, and semi-napping through two hours of the Tournament of Roses parade while Peggi "oohed and Ahhed" over the silly floats.
I never recognized any of the singers, actors, or politicians that looked so smug sitting on a, well, bed of roses. I hardly listened to the sappy commentary spewed by whomever the networks were promoting that year.
"Isn't it gorgeous, Jane?" they'd say. "Did you know that every square inch of these floats is covered with flowers?" I would smugly talk back to the TV, saying something like, "Duh." That always got me a "shut up look."
Regardless, Peggi never gave up her "bucket list" argument (never fall for that one) that we should go to the parade in person "next year." I took that "next year" to mean the year I make the "Kick the Bucket" list before having to go to Pasadena.
I have told her umpteen times she can see the stupid procession far better on TV than in person. I proclaimed myself an authority because I grew up 30 miles or so from Pasadena and stupidly spent the night huddled on Orange Grove Blvd. curbsides more than once.
I was feeling pretty good about my chances last year when Peggi stood up and announced in no uncertain terms, "We are going to the parade next year." Arrrgh.
"Yeah, yeah," I said, figuring it was probably an idle threat. But, this time it wasn't. She picked up the crusade early in the summer, making it clear that I had better book the trip by Labor Day. "Or else." I wasn't clear what the "or else" was, but with Peggi, one takes no chances with that.
Doomed, I figured I'd make the most of it and do it the easy way. I booked us on Sun Tours' Rose Parade Tour. It included riding in a "deluxe motor coach" from Albuquerque to Pasadena. That "deluxe motor coach," by the way, was a fairly nice bus with a potty.
It also included a number of meals (that helped, since my pastry wasn't guaranteed at home anyway), a visit to the Huntington Art Gallery in Pasadena (I knew they had a good coffee and pastry shop so I wouldn't have to look too long at fat, naked Italian women on canvas), and reserved grandstand seats on the parade route so no more curb endurance would be needed.
It also included a visit to the barns where hundreds of crazed volunteers glued pansies on giant panda bears. I figured I could get out of that one. The last "bennie" for me to make it all tolerable was the tour included a night at the truly magnificent Mission Inn in Riverside during the rather spectacular Festival of Lights (head for the gingerbread booth).
So, let's cut to the chase. Thom, our bus driver, was a veteran of these excursions (Sun Tours has been a very popular Albuquerque institution for the past 30 years). He warned us not to buy the souvenir seat cushions as we'd freeze our butts off early in the morning. Nobody listened, of course. Except me. I was prepared, having bought a comfy pair of cushions from Costco before we left home. I'm quite the seasoned traveler, don't you know?
We were based at the Airtel Plaza Hotel in the San Fernando Valley where I grew up, about a 30-minute drive (without traffic) from Pasadena. Sun Tours tossed a delightful New Year's Eve dinner party the night before, bringing in a big screen TV so we could watch the ball drop at 9 p.m. Pacific Time. Then, they sent us off to sleep, admonishing us to have our luggage outside the door before any self-respecting rooster dared crow.
Thom knew just how to maneuver the freeway and side streets into a parking lot for "deluxe motor coaches" (there seemed a few million of them) at Pasadena City College. They handed out our grandstand tickets and told us to keep walking with the other 700,000 lemmings until we saw the correct grandstand number. It was still dark, by the way, and we could have walked to Mecca for all I knew.
We finally found the grandstand of record and climbed to our seats. I was sure we would be stuck there for the rest of our lives as movement wasn't an option. Sure was glad I'd passed on that second cup of coffee.
Peggi was getting excited by now, which was a good thing after my profound sacrifice. All we had to do was sit there and shiver until the thing started.
But, that's the best part of the parade. An endless stream of at least 200 people on scooters, walking, running, singing and performing all sorts of antics came by, each with a different form of "Repent You Sinners" message. One guy pushed a giant talking bible. I felt cleansed by the time the cop had cleared them out and if my bucket did collapse during the parade, I might go upstairs, not the other route.
We were located somewhere in the middle of the parade route, I was told by the know-it-all sitting next to me (no, not Peggi this time). It was now sunny and modestly warmer. The parade finally reached us. That's when I discovered the truly best part of the parade.
Group after group of 3-4 (mostly) guys all dressed in white followed closely behind every horse or Budweiser wagon or posse or group of rich ladies on their expensive steeds rolled down the route. They probably had the best jobs available in this economy. They danced, pushed their painted trash cans and used extravagant funny gestures to scoop up the gifts from the horses. Made my day.
Peggi never noticed. She was too busy trying to make me care about the floats or the jerky Stanford band. I liked the horse puckey crews. Made the time go by.
Soon. Okay, not soon enough, the parade was over. It was followed by hundreds of people marching haphazardly and shouting "Feel The Bern." I could have signed on as a socialist right then and there.
I figured my dues had been paid. You know, maybe a big "Thank You" kiss from Peggi was in order. Nah. "Okay, we did that," she said. "Now I want to go on a cruise to Russia."
I told her to "Feel The Bern."