Travel: Weather or Not
By Craig Altschul
Years ago, I told the late and irascible ski journalist, I. William Berry, that the article he wrote in SKI magazine about his trip to Austria was the least helpful travel piece I'd ever read. Bill was a good friend, so he would have been as charmingly blunt with me.
Bill hated air travel and did whatever he could to avoid it. I suspect he was ahead of his time as I feel the same way a decade or two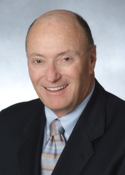 later. Regardless, he succumbed to a SKI assignment after avoiding flying across the pond his whole career. He was getting tired of always having to take Colorado's side against those friends and colleagues who relished an Alp fix whenever we had a chance.
So, what did he write about? The weather.
It was foggy and he couldn't see out of his goggles. It was too warm for a guy who relished icy mornings at ski resorts near his place in Keene, N.H. His goggles fogged. It rained. It snowed. It spit and spat whatever it occasionally spits and spats in the Alps. Then the foehn (that warm wind that rolls around the ski resorts) came in. He'd had it and longed for the Rockies. That was his one and only ski trip to Europe.
I let him have it. "Who cares about the damn weather when you were there? It may be completely different when I'm there. You know, blue alpine skies, a couple inches of powder on top to fluff through, and always a small warming hut where a shot of Obstler (a full service Austrian rot-gut fruit blend) and a pair of wurstl are waiting at lunch."
We agreed to disagree about the weather the rest of his life.
My mantra always has been to hell with the weather. Vacations are vacations. My theory was a bad day in the Alps is better than a good day at the office. A day on the beach beats a traffic-clogged freeway commute hands down (you can get both in Honolulu, of course, if you are a masochist).
However, I may be coming around to Bill's way of thinking. He is likely turning over in his grave, for my disagreement with him was unbending.
It started last year in late winter. Peggi and I had planned a trip to Kauai, Hawaii, for mid-April. Peggi always has been a weather nut. I believe she is one of a select handful of people in the world who actually watches the Weather Channel.
She noticed a pattern: It was raining on Kauai. Every day. The little sun icon had hibernated. She got nervous. "Do you think we should cancel?" she began agitating before March even came in like a lion.
"Yeah, well let it rain," I told her. "I'll sit there on a chaise and take a shower." Weather should never deter or alter vacation plans, I reiterated. Then, that forlorn cloud with the rain drops kept appearing. The call to cancel almost came when she spotted a news story on TV that just about suggested Kauai was disappearing into the ocean.
I pacified her and called the concierge desk at the Marriott. "How's the weather?" I asked. She just laughed. "Well, the entire grounds and bottom floor are flooded, the pool is full of mud, but we're doing fine," she said. "When are you arriving?" I told her we were coming a month later and she really started to guffaw.
"You're coming a month from now and you're worried about the weather?" she said. I responded, rather sheepishly, "Well, you see, Peggi…" She cut me off. "Look, tell Peggi if it's still raining a month from now, I assure you there will be no Hawaiian Islands to visit."
Then, Peggi, our Newfoundland hound, Kappy, and I went to Santa Fe for a short getaway as 2006 turned in to 2007. I figured I could give you some neat tips about cool galleries, places where the chilies were hot, and some great overpriced stores to buy gifts. I could even gripe about driving on forlorn stretches of highways where the only town is called Hatch.
It started snowing hard as we passed Albuquerque driving up from Tucson. It was snowing so hard as we pulled in to the hotel, I actually let out a huge "whew." Kappy was unimpressed. Peggi just woke up.
It snowed all night. It snowed all the next day. It snowed all the next night. It snowed all the next day. It snowed all the next night. It snowed all the next day. Three feet of snow in just a couple of days. The roads closed from Albuquerque north to the Colorado border and east to Texas. Stuck. That was it.
Couldn't drive anywhere. The only thing to do was to let Kappy play in the snow. He'd never seen it before and thought it was a signal from Heaven he'd been a good boy. He had a wonderful time and most certainly is looking forward to his next vacation. We mostly saw the interior of the Residence Inn and watched the Weather Channel. Lovely.
One afternoon, when bringing Kappy back to the hotel room from play time in the adjacent field, I stepped off the snowy hotel parking lot onto the snowdrift to let a humongous (if courageous) SUV try to slide by. I slipped and slapped my head on the ice. My head is hard, so it only resulted in a black eye and a threat of a concussion. Kappy and Peggi were merely amused.
We finally got out of there. That's good. So, Bill, I guess I have to admit it if you have an Internet connection wherever you are (he could have gone either direction): Weather is probably worth writing about. But, only, because my weather might be worse than yours.