The Queen Sends Her Best
By Craig Altschul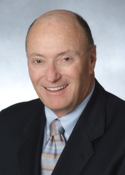 Had she known we were in town, no doubt the Queen would have invited us over to the palace for a spot of afternoon tea. But, we didn't want to bother her highness, so we never told her we were coming.
This was our fifth trip to London in the past decade. I figured, finally, I was in for a less-frenzied pace. After all, we've seen where they chopped off Anne Boleyn's head, saw the crown jewels glitter, watched the guard change, and knew our way around the underground war rooms as well as Churchill. We'd motor-coached to Stonehenge and never did figure out how those big old rocks got there. In short, what's to do but relax?
Peggi does not think like me. We spent five days in foggy town just before Christmas. That was on purpose because, though we can't understand why, Kate and Wills had failed to invite us over for goose and eggnog Christmas Day and to meet the future king.
London was indeed all decked out for the holiday. There were more Christmas markets here than in Austria and Germany combined, it seemed, all offering the same wooden toys, mulled wine, and hoodies with the Union Jack on them.
The biggest pre-holiday extravaganza is in Hyde Park, which is fitting since it's the largest park in town. It's called Winter Wonderland (http://www.hydeparkwinterwonderland.com) and that's no exaggeration. There are a couple of huge ferris wheels (not as big as the London Eye, of course, but certainly sizeable); a couple of circuses (one for the little kiddies and one for the big kiddies); hundreds (it seemed) of wooden booths selling the same things; a huge indoor ice rink and enough activity and busyness to keep anyone amused and well fed for quite a while.
The entire grounds of Winter Wonderland are covered in a comfortable flooring (sort of non-slip rubber matting) so with those thousands of tramping feet, it's not a misty rain and fog-induced quagmire at all. It was December and I thought the crowds would be thin. Wrong as usual.
Peggi planned this trip so that the idea of a moment's rest wasn't an option; despite the fact it seemed there was little of the tourist genre left for us to see. The fact that London is easy to get around via well-marked underground tubes makes it appealing in that way. Just, as they remind, ad nauseum, "Mind The Gap." The thing most people forget is that rarely does one find a tube transfer on the same level, meaning by the end of a few days you can barely face another set of stairs. My legs instantly remembered that fact.
We barely had left the plane when Peggi had us scurrying all the way to the London Docklands at the east end of the city to make a 1 p.m. lunch performance at the Brick Lane Music Hall (http://www.bricklanemusichall.co.uk).
The fact we had to get from Heathrow after an all-night flight and mid-morning arrival, clear customs, race to the Marriott County Hall where we were staying, dump our bags, find the right tube connection across Westminster Bridge, transfer to the Docklands Light Railway (DLR) and then walk through a fog-enclosed roundabout to find the place never occurred to her.
We made it just as the soup course was coming out of the kitchen. The host grinned when we found our way in through the door into the packed hall, amused the Americans actually made it.
For once, I was glad we did. This was the highlight of the trip for me. The Brick Lane is London's only surviving Music Hall and has relocated from the original Brick Lane into an old church building in the Docklands. British music halls flourished from the mid 18th to mid 19th century and, in many ways, were similar to American vaudeville – comedy, rousing songs, and "middle class entertainment."
Our Christmas lunch Dec. 11 was excellent and the show, well, honestly hilarious. Host Vincent Hayes spared no one, explaining he had taken one look at the audience and decided to serve Christmas Day lunch early. "I'm not sure how many of you will make it to Dec. 25."
The Brick Lane is a special gem of a unique venue well worth your visit. Shows are scheduled throughout the year on various days of the week for lunch, late afternoon tea, or dinner. Truly fun and way, way different. (http://www.bricklanemusichall.co.uk).
I thought maybe we had a day to relax after that, but Peggi informed me I had to tag along to Harrod's. Her pretense was so I could see the magnificent window displays. I saw them. Yeah, yeah. Nice windows. I stood guard vigilantly inside Harrod's in case I saw her credit card pop out. Calculating exchange rates never occurs to her. But, I admit the gigantic store in Knightsbridge at Christmas time was a sight to see.
A nice relaxed dinner? A pint of ale in a pub? Of course not. Peggi had us watching the London Symphony Orchestra at Barbican Center, once we found the place. The saving grace? Tchaikovsky. My theory is anything loud is good for staying awake at symphony concerts, no matter how good the orchestra.
Now, on to the next. A coach tour to Leeds Castle (http://www.evanevanstours.co.uk). I asked, "Why? "Oh," Peggi said, "the website said the gardens are beautiful." They may be. But, not in mid-December. The day was topped off with what our jaunty guide called a "photo op" so we could visit the White Cliffs of Dover. Everything was indeed white. But the white was fog. I guess there were cliffs there. Maybe even bluebirds. Let me know if you go. I've done that trip now.
There was more. Can't go to London without a West End show, right? We took in "One Man, Two Guvnors" with, I admit, about 10 minutes of convulsing hilarity at the end of the first act. The fact that there are two Theatre Royals and we first went to the wrong one only meant more walking.
The last day, Peggi figured we should see the new Hobbit movie on a gigantic screen with ultimate 3D at a massive (and jam-packed) movie palace in the middle of Leicester Square. I think the damn dragon ate my popcorn.
We stayed at the Marriott County Hall, as I mentioned earlier. It's on the south bank of the Thames River looking out on Big Ben, more Christmas markets and twirling ice skaters. The place served as the County Hall seat of local government for 84 years.
Not to be gauche, but if you stay or visit, be sure to take in the lobby rest rooms even if you don't need to use the facilities. On the walls of the stalls are framed editorial cartoons from the government era. Classic. The hotel exceeds all Marriott standards and tube stops are closeby. A very good Italian restaurant called Locale is just around the corner.
More walking. Even more walking. But, we got home safe and sound. I never want to see subway stairs again. I won't bet against the fact that Peggi can fill out the days of another few trips to Londontown. But, we'd go back to the Brick Lane Music Hall for sure. If I make it past Christmas Day.