Summer in the Skies
By Craig Altschul

I can tell summer is here. Remember how much fun airline travel isn't in winter?
De-icing planes making you wonder if they could fly at all. Taking off layers of parkas and sweaters to get through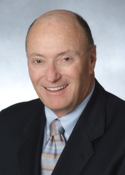 security. The jerk who put his new ski boots in the overhead. We watch helplessly as they crash down on the old lady in front of you when the hot shot goes in to rummage through his backpack for his iPod. Trudging from parking lots to concourses. Worse, finding your car buried under drifts of snow when you get back at 1 a.m.
We got a bit of a break for a couple of months, but the travel bug has bitten again now that summer's here. I started to notice the bad trend during June. Every set of grandparents in America must have received airline tickets to travel to the grand kid's graduation.
Every time I sat down, one would lean over to me and say, totally unbidden, "We're going to our grandson Billy's graduation ceremony in Kankakee." Like I care. "I'm happy for you," I'd reply, thinking how glad I was not to have to go. Pomp and Circumstance was their battle cry. Baggage was the suit of armor.
Baggage is the other summer problem. Even these semi-frail seniors were toting huge piece of luggage. Wheels work fine on the ground, perhaps, but not in trying to get them in and out of the oversized bins on the D, E, F side. What are you going to do when you get this "can you put it up there for me?" look.
Look, vacation travel is different than business travel. I understand the need to make sure a business suit or outfit arrives with you when you get to Chicago at 9 p.m. and have to make a presentation at 9 a.m.
But, grandma and grandpa not only packed for a year's stay, but were determined to drag it all on board. Lord knows what tragedy might develop if a checked bag didn't arrive when they did. They might have to buy something that matched at Wal-Mart for all I know.
I'm one of the last remaining travelers, it seems, who still believes that airlines do a commendable job of handling checked baggage. I don't resent the extra 15-20 minutes it takes me at the end of a flight. I look at it as a sort of a time to re-organize and switch gears; and as a thank you to the airlines for not making me fight for overhead space or drag bags down 20-mile concourses.
Just think of the gazillion pieces of luggage the airlines move from one city to the next. The logistics are mind-boggling. The fact that a relative few, in the scope of things, don't make it to Kankakee for Billy's graduation is something I can live with. Billy will not long remember, nor care one iota, what Grandpa and Grandma wore that day.
Remember the days when the flight attendants said something like, "please be careful when removing your belongings from the overhead because they might have shifted during flight?"
There's absolutely no chance of anything shifting during flight today. Those bins are more stuffed than the family after Thanksgiving Dinner. Place a suit coat up there at your peril. Sure, be careful when you open the bins, but only because the stuff crammed in there is so heavy, it could fall right through to the cargo hold.
We should also speak of food, shouldn't we? The $4 boxes of a cheese dip and breadsticks weren't very enticing, were they? Now, the entire airplane smells exactly like the interior of a McDonald's restaurant. Wait long enough and Ronald McDonald himself will squeeze through what's left of the aisle. Second hand smoke won't kill us. But, the scent from second hand pickles and onions might.
So welcome to summer in the air. Check your bag. Please.