But, Don't You Live Here?
By Craig Altschul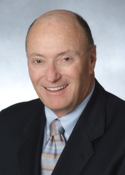 There's something you should know if you plan to visit our nation's capital anytime soon. All of the roadways are brand new. I know it for a fact. You see, I was there on business recently and thought it was a good opportunity to connect for dinner with my old friend, Bob. He is a long-time resident of Georgetown.

Perhaps you are one of those travelers who, when visiting an unfamiliar city, follow the golden rule of sticking with a local and all will be well. I always thought it was true. Now, I'm not quite so sure. In fact, I'm now certain that's a bad idea.

I sent Bob an e-mail several weeks before my planned trip, suggesting we get together for a steak dinner on the night I arrived – the one evening I had free away from my client. I gave him my flight's expected arrival time, airline, and told him I would call his cell phone when the plane landed.

He told me I shouldn't have planned to arrive at rush hour (like the airline let me make my own flight schedule). He argued I should have planned to be there for the fireworks, or at least when the Nationals were playing baseball. I'm not sure he has had ever a client.

Bob finally sent me a note and said he would pick me up. Just call his cell and he'd be waiting in the "cell phone lot." By the way, he said, where's your hotel? I told him it was in Alexandria, close to my client's office for an early meeting the next day.

I thought perhaps he thought I'd said Afghanistan. "Why are you staying way out there?" he wanted to know. I repeated the reason, but he still thought it was appalling. I can't tell you how much I was looking forward to this visit by now, even if he was going to buy dinner.

The plane landed. I called the number he had given me. A nice lady answered. "I don't think you sound like my friend, Bob," I told her, apologetically. She agreed that Bob was likely not a she. I figured Bob deserved to rot in the cell phone lot by then.

But, as I came through the front doors of Reagan National Airport, I heard my name, turned around and there he was. In his Jaguar. I half expected to see him sporting a chauffeur's cap. "Why didn't you call me?" I told him I had, but unless he had become a nice woman, he had given me the wrong number. He insisted on knowing the number I'd called as we stood there in the swirling rush hour traffic at the airport. "No, stupid," he said, "It's 6-8, not 8-6." I'm stupid, right?

So, it was too early to eat a steak dinner, he declared. "We'll go to that dumb hotel in Alexandria. You can check in and then we can kill some time with a beer or two. Then, I'm going to take you to Crystal City for that steak dinner." I reminded him I had said I could have taken the Metro to my hotel in Alexandria (two stops, said the Metro Web site, maybe five minutes). He ignored that.
We drove to the hotel. Sort of. It took exactly 90 minutes. We circled the entire perimeter of Washington, D.C., and a sizeable chunk of Maryland and Virginia. You see, all the roads were new, he explained. None of them existed the last time he attempted to find Alexandria.

I asked why he doesn't use a GPS. "Oh, I do," he answered, finally giving in and reaching for it in the glove compartment. "Plug in the hotel street address," he told me. "I explained the address was in my briefcase in his trunk and to just go to Alexandria. The hotel will be right there on the main drag.

He plugged in some street and figured all was well. It wasn't. He began to argue with the lady in the Garmin who spoke with a British accent and offered directions in meters. "Why don't you have her talk American English and spout off in miles?" I asked. "Because I like her accent, but she just doesn't know where Alexandria is because all the roads are new," he said.

Suddenly, I spotted the hotel sign. He said that wasn't my hotel, it was the one where you got smart if you stayed there. "Besides, I can't get off the highway here." Somehow, we got there. I was right. No beer ever tasted so good.

I was starving by now, reminding Bob I had gotten up that morning at 4 a.m. in order to have so much fun taking a tour of Washington, D.C. and the new roadways. He said we simply would go to the Ruth Chris steakhouse in Crystal City. "I know just where it is."

I no longer trusted him or his English assistant, and asked the guy at the front desk how to get on the highway correctly, at least. He told us to leave the hotel lot, turn left, and we'd see the signs. We left the hotel lot, but Bob spotted another sign straight ahead. "Oh, that stupid hotel guy's wrong," he declared. "I'm going straight."

We found Crystal City 45 minutes later. It's only about 10 minutes away. "I should have listened to the hotel guy because this road wasn't here last time," he told me with a straight face.

We finally found Ruth Chris but every parking space was gone. We circled a dozen times and I spotted Morton's Steak House. "Let's go there before I die of hunger," I suggested. "Nope, they allow cigars and the place doesn't smell good." But, by now, he was ready to agree just to shut me up.

We pulled up to Morton's. I told him I'd go in and see if we could still get a table before dawn. All he had to do was drive down a ramp, park the car, and return. By the way, there is no cigar smell in the dining area at all, just the bar. The charming wait lady and I were old friends by the time he found his way up the ramp and to the table. She was even offering theories about why Bob was taking so long. I won't repeat them.

Dinner was nice. Steaks were good. Conversation convivial. I finally said it was time for him to get me back to the hotel, as I had to be semi-intelligent with my client in a manner of a few hours.

You guessed it. We walked down the parking ramp and he couldn't find his car. His blinking keychain didn't do it. "I think someone stole it," he said, envisioning the demise of his Jag. I waited while he wandered every aisle.

"Nothing looks familiar. None of this was here before dinner," he explained. We wandered back up the ramp. There was another ramp next to it that was identical. I just looked at him as he peered down. "Oh, there's my car," he said, relieved.

The trip back to the hotel was less eventful, thankfully. Bob just missed hitting a pedestrian coming out of the garage, complaining the guy didn't look both ways. But, hey, he missed. He totally ignored the British lady and turned left when she said, "turn right, 2.5 meters."

But, miraculously, after another tour of the city's sights ("that's the new ball park where the Nationals aren't playing tonight. Do you want to see it?") I eventually saw my hotel sign again. We pulled up to the door as an urban rooster crowed. I thanked him profusely for dinner and the extensive city tour of the new highways and off he went.

I haven't heard from him since I returned. I suspect he never made it home and, like Charlie on the MTA, he's still tooling around those roads that were never there before, meter by bloody meter.

I am a veteran travel writer, so heed my advice. Tell well-meaning local friends you will meet them at the restaurant. I'm telling you, roads pop up out of nowhere in this city. Must be the stimulus package at work.