One Thing At A Time
By Craig Altschul
I made a discovery recently. You probably have already made it. I can be slow on the uptake.
The last few months have found me in faraway places a few times. The worst part is they all have been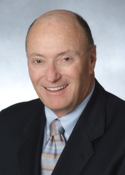 business trips. The best I could do was muster some hours to see one attraction before I had to head back home to more work.
My brilliant discovery? That's not a half bad way to make a business trip tolerable. I landed in Nashville the end of July for a convention. That in itself is a bad way to end a month. Peggi was with me as she had business at the same convention.
It was based at Gaylord Opryland Hotel, the world's largest labyrinth. Might I suggest that unless you are a walking-talking GPS, the only true means of survival in this place is to leave a trail of bread crumbs back to your room? Don't even think about finding your way "home" after a drink or two. You could end up in Atlanta.
But, after an hour or so of griping about being lost in the hotel wilderness, we got busy. So busy, that Peggi momentarily forget about the outlet mall across the street that she proclaimed "has my name on it" when driving in from the airport. We had a dinner meeting, and it ran so late there wasn't much point in heading for downtown nightclubs.
The days were packed, so sneaking out to the Country Music Hall of Fame wasn't likely either. Peggi kept eyeing the mall, but it got farther and farther away. Then, there was salvation. A block away from the hotel entrance (if you could find the entrance) sat Opryland itself. You know, home of the Grand Ole Opry.
We found a couple of friends who were equally trapped at the convention, bought some Opryland tickets, and ended up in the second row. Aha, no work for at least two hours.
The show fits the radio format and is performed in four 30-minute segments with a country star (whoever is in Nashville, it seems) hosting each one.
So, if you're in Nashville and have only time to do one thing, I say it ought to be Opryland.
A couple of weeks later I was in San Diego. More business. I was alone this time. I suppose I could have gone to the zoo. It is, after all, world-class, but I'd been there and done that many moons ago. A zoo is a zoo. Then, there's Sea World. But, I've been splashed by killer whales before.
However, I discovered there's a new kid in town. It's right downtown, at the historic Navy Pier. The USS Midway has found her final deployment and it's not in mothballs. The Midway is a marvelous story in itself.
It took San Diego civic leaders and naval officials about a dozen years after decommission to get the gigantic aircraft carrier into San Diego Harbor, and in shape for visitors to come aboard.
This isn't a foo-foo, Disney-style attraction. This is the real McCoy. More than 225,000 young sailors responded to every call for 47 years aboard the USS Midway. They sailed at the "tip of the sword" and created a legacy that spanned the surrender of Japan in World War II, the Cold War, Vietnam, détente, and her last service as the flagship of Operation Desert Storm.
No other carrier served as long or set more standards of naval aviation and humanitarian accomplishment (the helicopters that brought thousands out of Vietnam when it fell were brought to the ship's deck) than the USS Midway.
The USS Midway's crew stood ready when other carriers broke down and headed for port. Some say it was literally magical – "Midway Magic" they called it – how this carrier and its crew were always "on point, on deck, or alongside," whether the mission was military or humanitarian.
Take a few hours and go see for yourself. The zoo and Sea World can wait for when the kids make you do it.
One thing at a time isn't such a bad idea.