Bottles And Breasts
By Craig Altschul
Look, whoever said "getting there is half the fun" never flew there. It's not half the fun. It's no fun at all.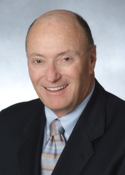 Maybe it was fun in the days of the Pan Am Clippers or when First Class meant more than a hot, sloppy towel and a dry turkey wrap. There was a time when even riding in coach you could actually stretch your legs. No more.
"If you have more than one carry-on," says the voice that's no longer sweet, "please stow the smaller of your bags under the seat in front of you." Who's she kidding? Most people bring along their entire wardrobes and try to cram them (rollers first, mind you) into the bins on the D,E,F side. What's in those things, their kids? Their pets? Some people carry on so many bags, one wonders if they haven't brought their entire neighborhoods on board.
But, times have changed and so has the half of getting there that we might have – in days of yore – considered fun.
Peggi and I spent Christmas in Vienna. More on that in a later column since you will come back to "Traveling with Craig," won't you? Sure you will.
We flew back to Paradise (that's Tucson spelled funny) via Zurich. We did not fly First Class (admittedly, first or business class is better going across the pond, because they serve two turkey wraps – one for dinner and one for breakfast and show a movie so old that only Turner Classic Movies still shows it at 3 a.m.) The price is too dear.
No, we flew steerage. I'm not a travel snob. I don't mind paying my $3 for a box with a turkey wrap, but the flight from Zurich abused the privilege of travel. It wasn't the airline's fault, of course, but they get the blame. How many times have you said, "I'll never fly this stupid airline again?"
The trouble began quickly. The little airplane icon on the TV screen had barely left the Alps when the toddler in front of Peggi began the pop-up game. You know, pop up, make eye contact, and go down. Pop up again, make more eye contact, and go down.
"Don't look at the little creep," I advised her. "You're encouraging him." She has never taken my advice and didn't this time. The little creep kept at it. He grabbed his mommy's pillow on one of his frequent pop up parties and threw it at Peggi. The creep missed and hit me.
I don't need advice. I picked it up and slam-dunked it on his head. He went crying to mommy who just turned around and glared at Peggi. She deserved it.
Then, the baby from hell across the aisle from me started in. He (I think it was a "he") started bawling. It was like being out in the desert with the coyotes. He started and then the cacophony began. Babies seemed to climb out of the over-stuffed luggage in the bins. It was Beethoven's Ninth in chorus, but hardly an Ode to Joy.
Finally, they got their wish, seemingly all at once. Bottles and breasts did their thing and it quieted down momentarily.
It was time for the old lady in yellow to push her walker down the aisle and grab every shoulder along the way to the lavatories, or what passes for them. She stopped to poke every baby in the chin, including of course, the one across the aisle from me. To poke a baby in the chin, you see, means placing one's big old rump right in the face of the passenger across the aisle. Me.
She was elderly, so I tolerated her. She finally left. She came back down the aisle from the john an hour or so later. Another poke in the chin. Another rump shot. Peggi reminded me I'd be old some day like her, so I didn't whack her.
Another hour of the endless flight went by. I'd effectively solved the problem of the brat in front of us, but the milk-deprived jerk across the aisle was at it again. Then the chorus began, finally sated, and it was time for the old lady to return.
"Uh, uh," said Peggi, wagging her finger at me just as I was going to take a swing at the rump in my face.
You've got the picture. The story repeated itself so many times on that miserable flight that I almost forgot about the trip to Vienna. I'll have to think about it and tell you next time.
But, travel isn't half the fun of getting there. Getting there is the only fun in getting there.

Craig Altschul is a long time ski writer, columnist, and editor who writes better than he skis and skis better than he endures travel. Ed note. He does not travel well.