Follow The New Rules
By Craig Altschul
I promised to tell you about going to Vienna sans skis in the dead of winter or the heat of Christmas season,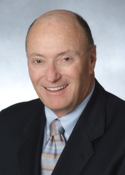 however one likes to describe it. But, I lied. It will have to wait until next time. I have a few more airline travel gripes to share. I'll bet you have some, too. If you send me the "short version" of your horror story, I'll be pleased to pass it along to your fellow irritated vacationers (respond to Craig@GolfSkiandTravel.com).
We have to beat some of this stuff, so I'm arbitrarily establishing some new flying rules. Write these down on the palm of your hand before your next vacation flight and swear on a tiny bag of dry trail mix you'll obey them. A deal?
Rule Number One: Do not give up your good window seat for a less-than-good aisle (or, God forbid) middle seat for anyone if you are traveling alone. If you are the one who waited too long to buy your tickets and got pulled apart from your beloved traveling companion, consider it a mini vacation before a real vacation. Read a good book. You'll have a full week or more with your whomever.
My friend Bob was on a flight back from Los Angeles recently and described how one family managed to virtually rearrange the seating compartment so they could all endure each other for another five hours of togetherness. They'd spent an entire vacation together, so the thought of being apart for a little while shouldn't have been the end of the world as they knew it.
So, here's the rule. Make a quick assessment. You have the window. You've plunked yourself down, saddled up the seat belt, pulled out your iPod and earphones, stored your carry-on, and life is as good as it can be strapped into a seat built for Tiny Tim.
Here comes a moony couple. She looks at you yearningly. "Oh, sir," she says, immediately irritating you because your father may have been called, "sir," but not you. "Billy and I just got married and we're already being separated. It's so sad. Would you mind switching seats so we can start our life out together?" By now, she's sniffling and Billy is looking the other way and already re-thinking his decision.
Ask this question: "Where's the seat?" "Oh, it's a wonderful seat, Sir," she says, her whole face lighting up in anticipation. It's right there." She points to the middle seat over the wing.
Here's what you say: "Listen, congratulations on your marriage. But, since you were not thoughtful enough to bring me either champagne or wedding cake, nor have offered to take me along on your honeymoon to Antigua, I'm not moving to your stupid middle seat. Stuff Billy there and give him some quiet before the storm."
Rule Number Two: Plan on the airline losing your luggage if you are going on vacation. Plan on it. No surprises. My other friend, George (I have two friends, but I'm always hoping for more) and his son George went to Breckenridge, Colo., for a ski vacation earlier this month.
George and Karen were somewhat name-challenged when little Georgie came into this world a few decades back. I think they were planning for the day when George came to visit them at the nursing home and figured it was a name they'd likely remember.
George and George got delayed in St. Louis. You'll agree I'm sure; Lambert Field isn't the garden spot for flight delays. Their skis and baggage never arrived at the big tent city in the middle of nowhere they call Denver International Airport. They eventually got to their Breckenridge condo at about 2 a.m.
So, did they ski once they plied open their eyes the next day? Nope. No skis, no boots, no ski clothes. Count it a lost day unless your idea of fun in the snow is window shopping the village. Not usually the thing dads and sons like to do for kicks.
So, here's the rule. Understand in advance that you won't get wherever you are going on vacation on time. Know for sure that your sports equipment and clothes might not show up until you're home again. Never switch airlines. Ever. That lets each airline blame the other's miserably slow baggage handlers.
Treat yourself. Save up enough dough in your vacation piggy bank to buy a new ski outfit and rent top-of-the-line skis and boots at your destination. Same deal for a golf vacation. Rent golf clubs so good you will play like a Tiger. Buy a couple of new golf shirt, shorts, and a pair of golf shoes so hot you'll be the hit of the municipal course locker room when you get home.
Then simply thumb your nose at the long line of people snaking out of the Baggage Office and head out for vacation.
We have to outsmart the airlines. It's the only way out for vacation survival.