Deep in the Heart of Texas; Too Deep
By Craig Altschul
Go figure. There I was in Baton Rouge, La., on business. I can't think of many other reasons to visit. OK, nice town, bulging like a whale after the hurricanes, but not on my tourism radar.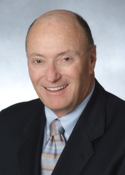 It was late on a Tuesday afternoon. I was headed home, just waiting to board, when the inevitable announcement came. "We are in a hold position. There is tornadic activity (tell me that doesn't sound scary) around Dallas, so we cannot take off."

We've all been through that, right? You guessed it. The flight was cancelled two hours later. In fact, all flights to Dallas were cancelled. By all three or so airlines that serve this Bayou city. I quickly made a reservation on the first flight out in the morning. There was nothing to do but find the last motel room in town and hope the Cajun chicken at Billy Bob's BBQ wouldn't be tornadic.

Back to the airport in the morning. All flights cancelled for the day. Who's angry? Just all those other people, not me. I quickly called and was told there were no flights with seats out of Baton Rouge until Friday. My prodigious tummy could not stand that much Cajun cookin'.

OK, I thought to myself, its adventure time. I raced back to the Hertz counter and reclaimed my car (by the skin of my teeth, judging by the line behind me and the empty parking lot).

I drove home to Tucson. Straight through. Hey, when you get mad at the airlines and the tornado gods, you have to look them in the eye and say "get out of my damn way."

I hooked up my trusty Magellan GPS (I call her Aunt Roady) and she glibly sent me out on I-10 (that should take me all the way into Arizona). I hadn't come close to New Orleans when everything stopped cold turkey. I-10 closed. No reason given. The cop just pushed every one of thousands of us off the ramp onto an unrecognizable, non descript bayou highway.

Aunt Roady went nuts. "Make a legal U-turn when possible and return to I-10," she wailed. I yelled back, "Listen, Lady, I-10 is closed, take me another way."

Stubborn lady. "Make a legal U-turn when possible and return to I-10." We went back and forth like this for a while, but I finally gave up and just followed the cars for miles. I figured I'd eventually find another way to I-10 or I'd be eaten by an alligator and it wouldn't matter.

Eventually, she changed her tune. She told me to just drive for 128 miles and then turn right.

It turns out she was so mad at me for disobeying her U-turn orders, the right turn took me to Dallas. It was now about 11 p.m. No point stopping at DFW Airport since that was where all the "tornadic activity was" though I did not see any tornadics.

I stopped for dinner about midnight at an IHOP (it was that or Mickey D's). I was the only one there and four waitpersons brought me my pancakes. They like tourists.

Aunt Roady then sent me down a forlorn road that would eventually take me to El Paso. But that was after driving all night, I figured.

Have you ever been deep in the heart of Texas at 3 am? Don't put it high on your priority list. I stopped for gas at a convenience store of sorts. A group of black-leather jacketed bikers gave me the evil eye, even though I barely glanced at their "Old Ladies." Those ladies were bigger than me, too.

I pumped gas fast. There was a flock of black bugs, each at least 3 inches wide with weird feelers that hopped across my feet. It's hard to pump gas and hop to kick off these super-sized Texas night bugs. I was beginning to feel like I was starring in an old Alfred Hitchcock movie. I raced inside to pay the tab (the pump didn't want an Arizona credit card) and use the rest room. No one has ever peed faster. World record.

I hightailed it back to my car just as Bubba and Mrs. Bubba pulled in. They got out of their oversized white pick-up and the totally full gun rack in the back window was illuminated. Bubba's arms were bigger than century-old tree trunks. Mrs. Bubba's arms were the half-century size. They wore tank tops and camouflage fatigues.

I had to walk in front of their car. They'd been hunting, I guess. A huge varmint (unidentifiable species) was strapped to the grill. He was still twitching.

Bubba nodded. "Have a good night," he said. These Texans are indeed friendly. I swatted the monster bugs off the window, jumped into the car, and sped away. The motorcycle crew just watched me go. Luckily, I was of little interest to them.

I finally caved in to needing some shuteye. I stopped at a rest area that was filled with 20 or more trucks. I have no idea where I was. There was one small space between two of the monster trucks. I pulled in, made sure my doors were locked tight, and snoozed, dreaming about Bubba's twitching varmint.

El Paso eventually showed up by mid-morning and I crossed the bottom of New Mexico, into Arizona, and home after about 22 hours of driving, minus a short nap.

"Did you have a nice drive?" asked Peggi. I thought about feeding her to the varmint.