A Good Day At The Beach
By Craig Altschul
I suppose if you're going to travel with me through this column you'll get used to a serious flaw in my travel-writing character. I have a major league preference for the Hawaiian Islands when it comes to vacation travel.
Maybe it's because these little dots in the ocean were once known as the Sandwich Islands. Show me a bad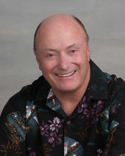 sandwich.
Peggi and I have been making annual treks to one Hawaiian island or another for a good 20 years. OK, a very good 20 years. Last time we met in this cyberspace, I mentioned we were heading for the Garden Isle of Kauai at a time when the clouds or some angered Hawaiian War Lord unleashed some 46 consecutive days of drenching rains.
I fretted about those who worry over whether to stay home or go. I suggested the only option was "go" because a bad day on the beach is always better than a good day in the office.
That faith paid off for us. Just a little shower on one day; then sunshine for the nine other days. I knew you'd want to know that.
Herewith, then, is my guide to Kauai in case you are planning your own visit to paradise in the Pacific. Kauai is, without a fraction of a doubt, the quietest, most restful of all the major islands in the chain. It's the farthest island in the chain and sticks out there in the unbuffered ocean. So, once in a while, these "100-year storms" settle in or hurricanes decide to try and wipe it out. Kauai always pops back like a bantamweight fighter and says "hit me again."
You can pick and choose from staying on three major parts of the island – all connected by two highways. You won't get lost. You'll arrive at Lihue Airport and you can stay within a few miles. Best bet is the Marriott Kauai Beach Club, a combination one and two-bedroom timeshare villa and hotel property with arguably the most beautiful grounds in Hawaii. There are three good (one great) restaurants in the resort, and it's an easy drive in either direction to reach the other sections of the isle. Other good hotel choices in the Lihue area are the nearby Radisson or the Aloha Beach Resort, recently renovated oceanfront cottages.
If you turn one way, you'll drive through a bunch of funky, low-key, and historical towns on the south side of the island, eventually arriving at Princeville and the tiny town and beach of Hanalei. You'll recognize the "stage set" on the beach as long as you can remember how to sing Bali Ha'i from South Pacific. That's where the zipline is (and, as far as I'm concerned, that's where it can stay). The Coconut Marketplace is on your way if that's an itch you or other members in your party need to scratch. I travel with one of those. The new Marriott Courtyard there is a nice surprise option.
Turn the other way and head to Poipu Beach, a spot a bit safer from the rainfall, on the South Shore. You won't go wrong here if you stay at Hyatt Regency Kauai Resort and Spa or the Sheraton Kauai Resort…which also happens to offer a great buffet breakfast. Look to the new Marriott Waiohai Beach Club if you are looking for low-rise fully-equipped villas for the whole family.
If you keep on going, you can head up to Waimea Canyon, the Grand Canyon of the Islands. There are plenty of hiking trails and it's certainly worth the drive. You may not do it a second time, but if you've been to Maui, you already know that sort of thing after making the trek to Hana. Same idea, but not nearly as taxing a drive.
The north shore features the Napali Coast – very possibly the most beautiful spot on the face of the earth. Ask King Kong. You can hike to it or see it on a Napali boat tour – but you can't drive there. That's a good thing.
OK, ready to go? Here are my bests for Kauai:
Best Restaurant: Everyone who wants to impress you will say The Beach House in Poipu. Make your reservations before you arrive. It's that "must eat" place. Very good. Very beautiful if you get a table before the sun sets. Excellent service. Fine food. The best? Nope.
That honor goes to the Portofino Café located in Nawiliwili overlooking the water at the Kauai Marriott at Lihue. Giuseppe Avocadi's restaurant has more awards than you can count. The service is impeccable, but the atmosphere is casual. There is no better Italian restaurant on the islands; perhaps no restaurant any better at all. Try to get a table on the outside deck for the best ambience.
Best Shopping: The Coconut Marketplace is fun, unpretentious, and has a collection of shops that range the gamut from t-shirts (both Crazy Shirts and Sgt. Leisure are there) to fine baubles. You won't run out of restaurants either.
Best Luau: Don't sneer. You know you're going to go to a luau. The Smith Family Luau is a must. Forget the hotel luaus. This is it. Is it the best in the islands? Very possibly. The family has been honing this thing for 20 years (Grandma still welcomes you) and it runs like clockwork. The imu ceremony starts it. Got to get that porker out of the ground. There's an open bar for an hour with enough Mai Tais to make Bloody Mary happy (but they won't knock you out). The dinner spread is all you could ask for, even down to the poi. OK, skip the poi. Move on to the outdoor amphitheatre for the "Golden People of Hawaii" show that is a delight. Arrive early to stroll around the beautiful grounds along the Wailua River.
Best Boat Ride: You can't leave without seeing the Napali Coast, so get a reservation (don't just show up) and head to Port Allen. All of the catamaran operations are well-done and fun. They all tour the coast as close as you can get (which is very close) and they all stop for snorkeling, swimming, or bagging the rays. We took the five-hour morning tour, including lunch. No booze is served until the ride home, after snorkeling and swimming. My vote goes to Holoholo, but others we talked with found Capt. Andy's tours equally rewarding.
Best Tour: If you can't get the scenes from "Jurassic Park" out of your head, sign up for the Movie Tour and head into the island's rain forests where the movie was shot. The gate to Jurassic Park is still there and you'll jump whenever anyone steps on a twig.
That's my story and I'm sticking to it.