A Bad Day On the Beach
By Craig Altschul
My friend, the late irascible ski writer I. William Berry, hated to fly. To him, being aboard a silver bullet in the sky was tantamount to being shot from cannon. Hated it. Ski Magazine insisted that he do a feature story on skiing in the Alps. After all, his editors figured, he'd trashed every U.S. ski slope, why not Europe?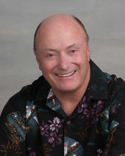 He got there somehow, apparently without being tossed out the baggage claim chute by angry flight attendants. There are probably some interesting stories they could tell. He skied a bunch of resorts, no doubt complaining as he went about the lack of, or the poor quality, of machine made snow and preponderance of uncomfortable T-bars. "They do it better in New Hampshire," he likely told any poor Brit in a lift line who would listen to him. He never thought much of Germany, so he certainly ignored the Germans or ran over their ski tails.
So he comes back and writes about a 2,500 word diatribe. About what, you ask? Would you believe the weather? That was it. The weather. It was overcast. The light was flat. It was foggy. It snowed. How dare they do that to him? Didn't they know he was a famous American ski writer who carries a big ski pole?
"Why did you write about the weather?" I asked him after reading the piece the following fall in the magazine's travel edition. "Who the hell cares if it was overcast and the light was flat when you skied there six months ago?"
"Well," he said, "everybody cares about the weather. You have to ski in it." He dismissed the subject. Discussion over. Europe meant flat light. That was it.
Fast forward to about a month ago. Another friend had just returned from Honolulu. It was just about the time the interminable rains began to pelt Oahu and Kauai. The whole thing began, he told me, when he and his daughter were taking an island perimeter drive.
They got about as far as the North Shore and a mud slide closed the road. Ooops. Turn around. Go all the way back. Raindrops, in ever-increasing numbers, were falling on their heads. No complaints though. They considered it a future conversation piece.
But all that rain got Peggi in an uproar. We had reservations at the Marriott Kauai Ocean Club about six weeks later. Then the news reports came. Dams bursting. A big sink hole in front of the Marriott was getting "sinkier." Homes got washed away. It rained. And rained. And rained. And rained. Then it rained some more.
"We can't go," she whined. "I'm not going to sit on the beach in the rain all week."
I tried to appease her, but she was about as bad as Bill. So, I called the nice lady at the Marriott. "Please level with me. Should we reschedule our trip?"
"Look," she said. "I'll level with you. If it's still raining in three weeks when you're coming, tell the pilot to keep on flying."
That was reassuring. To me, if not to Peggi. She had been checking the 17-day forecast outlooks on remote weather Web sites no doubt managed by what's left of the Menehunes (that mythical race of tiny Hawaiians). Any real meteorologist will tell you there's barely such a thing as a 17-hour outlook.
"Look, my Web site says showers are likely on April 24, cancel the trip," she said.
Why do people worry so over the weather? Who cares? There's nothing any of us can do about it. If the light's flat, carry a flashlight. If it's raining, wear a poncho.
The way I figure it, a bad day on the beach in Kauai is a whole world better than a day in front of this computer.
We leave tomorrow. I'll check in with you when we get back. If it rains, she'll tell me how I never listen to her. If it's sunny, it will be because her Menehunes predicted the rains were about to end.