A Dusty Bucket List
By Craig Altschul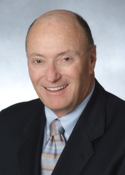 "I'm an old cowhand from the Rio Grande,

But my legs ain't bowed, and my cheeks ain't tanned…

Yippi-i-o-ki-ay"
The conventional wisdom is that a so-called "Bucket List" refers to the things one wants to do before he or she, well, "kicks the bucket." Most bucket lists center on travel.

Mine is short. Really short. I've done the travel thing to the point where getting on another airplane holds no allure at all. Truth be told, for business or pleasure, I've been everywhere I want to go.
I'm now quite content to hang between our home in the cool mountains of the Land of Enchantment (New Mexico); a couple weeks in paradise on Maui each May; and an every-few-years use-up of reward points to fascinating London.

So, I've changed my definition of "bucket list" away from travel to my inane vision of high fashion. I have actually done what I've threatened to do for ages. I've resisted doing it largely because Peggi has continually threatened to disown me if I even thought (at least out loud) about doing it.

I bought a "duster."

Why? Here's why: I became an aficionado of the American Cowboy and the Wild West as a kid. I'd walk with my friends (holsters at the ready) to the Studio City Theater (sadly, now a bookstore) in the San Fernando Valley every Saturday morning for the special kids matinee. It was just a few short blocks from the famous Republic Studios.
There, we breathlessly watched Roy Rogers, Gene Autry, Tom Mix, Johnny Mack Brown, Hopalong Cassidy and other western stars in weekly serials ("Continued Next Week"); laugh hysterically at a whole lot of Woody Woodpecker and Elmer Fudd cartoons, and devour countless boxes of jujubes much to our dentists' delight.

I even won the drawing once to the envy of my friends. They had their cap guns drawn. The prize was an autographed Roy and Trigger coloring book. I'm not sure who really autographed it, though.

But, back to my "duster." A "duster," for those of you not into trail fashions, is a full-length, loose-fitting longcoat. The original dusters were indestructible white, brown or black oilcloth coats worn by cowboys to protect themselves and their clothing from trail dust, rain, and wind.

Dusters were typically slit up the back to hip level for ease of wear in the saddle and were even the official "uniform" of the Texas Rangers (no, not the baseball team). A handy cloak at the top kept rain from going down their backs and gave them a bit of a menacing, pre-vampire movie look.

So, think about those great western movies even in relatively recent years where the stars (all my heroes) wore dusters. Think Clint Eastwood in "The Good, The Bad, And The Ugly," or "High Plains Drifter;" Henry Fonda and Charles Bronson in "Once Upon A Time In The West;" Russell Crowe in the remake of "3:10 To Yuma;" Val Kilmer's Doc Holliday in "Tombstone;" or Chuck Norris in TV's "Walker Texas Ranger."

Doc particularly liked the duster because it was easy to wear over his shoulders while concealing a long rifle at his side. Without getting too deep into movie weeds, remember how tough he looked surprising Johnny Ringo in that epic showdown in Tombstone? "I'm your huckleberry."
Lest you think I have totally lost it, I don't own nor ride a horse. Cowboy boots hurt my feet. I don't own a rifle, and I look really stupid in a cowboy hat. I've not signed on to any cattle drives lately (OK, ever) and my blue jeans come from L.L. Bean. But, by God, I subscribe to "True West" magazine and my "bucket list" is now complete. I finally wear a duster. I'm also about to be disowned.