A WORLD FAMOUS RESORT WITH NO AMERICANS? IMPOSSIBLE!
by Bob Enzel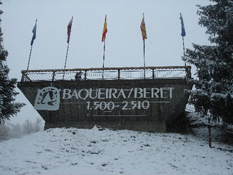 All skiers have heard of the Pyrénées Mountains yet only a few have ever skied them and most have only a vague idea of what countries they encompass. For the record, the Pyrénées Mountains run along the top of Spain and bottom of France gathering in Andorra along the way. In days past smugglers forged routes through the Pyrénées, but smuggling nowadays is limited to duty free goods.

In Catalonia at Spain's far north is Baqueira-Beret (pronounced bah-kay-rah,) Spain's premier destination resort. Baqueira draws an amazing 750 thousand skiers in a normal year. By U.S. standards this would rate as the tenth most popular resort in America. In Spain, it shares the top spot with Sierra Nevada in numbers, but in the Pyrénées it is by far the largest resort.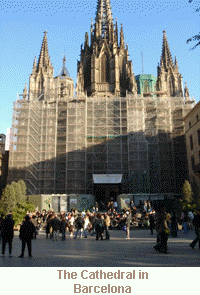 Fellow travel writer Ted Heck and I wanted to see and ski Baqueira, a resort that Spanish skiers have been enjoying for many years, but American skiers know little about. We knew that the Pyrénées Mountains offered skiers a wide choice of resorts in both Spain and France, but we were here to see Baqueira-Beret first hand.

Our Iberia Air Line flight touched down in Barcelona, Spain in mid-afternoon, but unfortunately weather conditions delayed the flight and we arrived several hours late. This produced an immediate dilemma for us. Stay the night in the lovely city of Barcelona or take a chance on arriving after dark. Staying overnight in Barcelona was tempting but we opted to chance the drive. By our educated guess we had just enough daylight hours to pick up a rental car at the airport; find our way out of Barcelona; drive to and through the Pyrénées Mountains and arrive at the resort during daylight hours.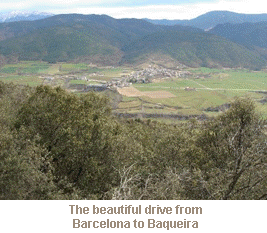 We were elated to find a super highway that had been constructed from the Barcelona outskirts to the mountain road. This would certainly make up for time lost in the air. Many years ago I had driven this route and knew how difficult a drive it was, but it was now a toll road and worth every penny in what we saved in travel time. At other times driving a super highway through the beautiful countryside of Spain is like swilling Romanée-Conti as if it were water. But time was urgent and daylight was quickly slipping away and we were glad of the expertise provided by the Spanish engineers.

There were no resort signs for Baqueira so we headed for Bonaigua in the Aran Valley, where the resort is situated. Being "world travelers" we only missed three turns in our haste and naturally arrived in darkness. When we came to what we anticipated was the last mountain pass in pitch darkness we stopped to ask directions from a driver who just happened to be very attractive and spoke English. She confirmed that ten miles over the Bonaigua Pass we would arrive in Baqueira. We hoped we would meet her again on the ski slope, but alas it was not to be.

Our lodging was at the La Pleta Hotel and Spa, a four-star Small Hotel of the World gem situated in Beret about 600 feet above the Baqueira village center and about 300 feet down from the lift. After checking in we found that we still had time to unpack and clean up a bit and be in time for dinner. In Spain the dinner hour starts at 9 pm and they were just getting started. After an excellent meal and a tasty Rioja wine; a good night's sleep and a sumptuous buffet breakfast we were looking forward to ski this huge complex.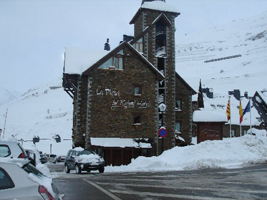 Our host, Baqueira-Beret Director Roberto Buil Gascon was expecting "the Americans" and he effusively greeted us as the first two Americans to visit Baqueira-Beret this season. I'm not sure this was fact, but I think it's safe to say we were the only two Americans in the resort at this particular time. But snob that I am, I liked the feel of total Spanish.

A major destination ski resort without any American visitors? This is a fact that I found rather odd. Americans in droves have skied every major resort in Europe, but why would they have missed Spain's largest? And it is large. Possibly American skiers feel the reward is not worth the effort, but they would be wrong. In Catalonia, high in the Spanish Pyrénées Mountains away from the bustling crowds that gather at every other major European resort Baqueira-Beret sits all by itself. Consider these stats: almost 5,000 skiable acres; 33 lifts with a capacity of just under 53,000 skiers per hour; a top to bottom vertical of 3,000 feet, and 76 named slopes. Actually 76 slopes is misleading; snow permitting, the entire mountain is skiable—all of it.

But let me focus a moment on why I think no-Americans and I mean, no Americans and why my travel partner and I were the only two US skiers in town. This first class resort is not the easiest place to get to. Even ski clubs have given it a wide berth, perhaps except the Miami Ski Club and one or two other discernable ski clubs. Barcelona is the nearest major city, but the 350 km drive takes almost four hours if you don't miss a turn with much of it being twisty mountain roads. There are no road signs that say Baqueira-Beret. All the signs say Bonaigua or Vielha so don't expect to see a Baqueira-Beret road sign until the entrance to the resort at the summit. A caveat to remember is when you do decide to go, drive during daylight hours and enjoy the stunning countryside. American skiers should not ignore what in days past used to be called the ski adventure. Yet times are changing as a new tunnel will ease the situation.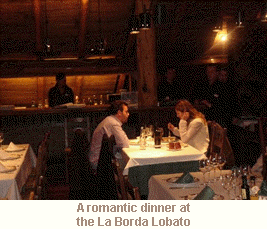 As it turned out for us we happened to arrive at the tail end of a poor snow year, but they opportunely had enough machines to cover a good bit of the main terrain. Over dinner at a beautifully renovated 100 year old cow barn--La Borda Lobato--our host, Roberto explained that this was only the fourth bad snow year since he came to Baqueira in the early 1960's. He said, "We generally have 36 ft of snow per year, but this year we've only had one meter." Nor did he believe the lack of snow had anything to do with Global Warming. To emphasize this point, a night or two later it snowed another meter. Unfortunately for us, we turned our equipment in the night before and we were packed to move on…life is like that sometimes.

Even with a meager 3 foot of snow the resort still pulled in 350 thousand skiers; obviously they've been
doing something right. It was bad-weather-timing on our part but it did not diminish our visit in the least. A continuous and convenient hotel shuttle van transported us to the lift station a short distance away. We enjoyed uncrowded slopes with pleasant spring conditions. Our personable guide Carmen was an excellent skier and moved us between three of the four inter-connected mountains with no difficulty. We skied comfortably on many of the 65 miles of marked slopes mostly above the tree line with vertical drops of 3,000 feet. Most of the lifts were operating which included a nine seat gondola, two six-passenger chairs and four quads. Ted and I had no remorse over the lack of snow as we had excellent spring skiing (it was actually spring) on fast modern lifts. Additionally, there were many other things in and around Baqueira that attracted our attention.

We devoted a couple of afternoons to driving back and forth through the Aran Valley seeking out the many Romanesque and Gothic churches that house works of art that date back to the Middle ages. This region is also known for its local specialties, including rich soups, lamb, cheese and deserts, such as, "Crème Catalane Caramelisee." A regional specialty that I liked was "Pa Ambtomaca" (Catalan) or "Pan con tomate" (Spanish). Its toasted bread cut thick, which is then smeared with garlic and squished tomato and garnished with olive oil and salt. The tomato is generally discarded, but friend Ted thought that this was wasteful and ate his. Along with the local architecture and gastronomy it made for a delightful ski experience.

Earlier I touched on our hotel being 4-star and a Small Hotel of the World gem. As if to emphasize this point an e-mail arrived as I was writing this article from the "La Pleta by Rafael Hotels" regarding reservations for the 2007/2008 ski season. The release pointed out that "the management will handle transfers from Barcelona, Lerida or Toulouse, together with ski hire." The hotel's top of the line Spa was also mentioned in the release as having added an Occitania Massage for the coming season to its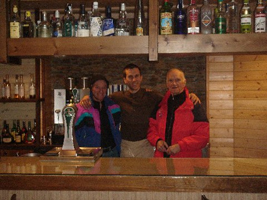 already lavish Spa facility.

We were very comfortable in this hotel and it was obviously a choice of the many young Spanish families that were in attendance. There are two dining rooms. One less formal, but the food and local wine was none-the-less excellent in either dining room and we ate most of our meals in the hotel. The bar was conveniently located in the spacious lobby so naturally we were frequent visitors. The bartenders who we befriended loved talking to "los Americanos" and we found the staff friendly and attentive. Even though the local language is Aranese--a tongue that may be a mix of French and Spanish, with some mountainese thrown in--we had no problem conversing in English. American skiers should not ignore what in days past used to be called the ski adventure.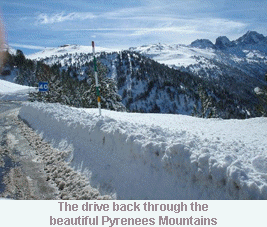 Before we reluctantly departed Roberto explained to us why the resort is so successful. Specifically, he said, "the resort prides itself on quality, service and tradition." He sketched out things still to come with Baqueira's ongoing expansion program. There is a good variety of lodging in the valley from condos and houses to apartments and even a Parador. But Roberto confirmed that by December 2008 Baqueira will add an additional 700 rooms in three new hotels plus more rental homes. User-friendly is an appropriate description of their policy. Baqueira is a small community with a major ski resort. For instance, its summer population is a scant 50 people with only 500 residents in the entire valley according to Gascon.

Roberto also pointed out that a new tunnel will open in a few months making the drive shorter and easier from Barcelona west towards Lleida then north to Baqueira. Those skiers that didn't want to make the hard drive in days past can now look forward to a more leisurely drive to the resort and still enjoy the panache and exclusivity of Baqueira in the Spanish Pyrénées.

The normal resort stay utilizes a 5 or 7 day package, but according to the Tourist Office they will accommodate shorter packages. You need just ask.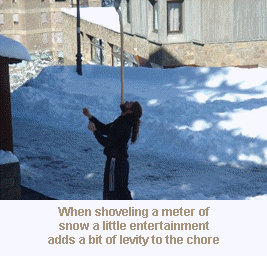 For more on Baqueira check out the www.BlueBookSki.com web site which will provide further insight and lore about the surrounding countryside, food and nightlife.

To book a visit, go to: www.baqueira.es/ and click on bookings.

To reach the Hotel La Pleta: www.rafaelhoteles.com/ and click on "la pleta."
Find more information for U.S., Canadian, and European
ski statistics and ski resort information here:

United States ski resorts,
Alaska ski resorts, Arizona ski resorts, Alabama ski resorts, California ski resorts, Colorado ski resorts, Connecticut ski resorts, Delaware ski resorts, Georgia ski resorts, Idaho ski resorts, Illinois ski resorts, Indiana ski resorts, Iowa ski resorts, Maine ski resorts, Maryland ski resorts, Massachusetts ski resorts, Michigan ski resorts, Minnesota ski resorts, Missouri ski resorts, Montana ski resorts, Nebraska ski resorts, Nevada ski resorts, New Hampshire ski resorts, New Jersey ski resorts, New Mexico ski resorts, New York ski resorts, North Carolina ski resorts, North Dakota ski resorts, Ohio ski resorts, Oregon ski resorts, Pennsylvania ski resorts, Rhode Island ski resorts, South Dakota ski resorts, Tennessee ski resorts, Utah ski resorts, Vermont ski resorts, Virginia ski resorts, Washington ski resorts, West Virginia ski resorts, Wisconsin ski resorts, Wyoming ski resorts

Canada ski resorts,
Alberta ski resorts, British Columbia ski resorts,
Saskatchewan-Manitoba, Atlantic Provinces ski resorts,
Ontario ski resorts, Quebec

Europe ski resorts,
Austria ski resorts, Austrian Gemütlichkeit ski resorts,
France ski resorts, Germany ski resorts, Italy ski resorts,
Switzerland ski resorts, Scandinavia ski resorts,
Norway ski resorts, Sweden ski resorts, Iceland ski resorts,
AANDORRA and the French Pyrénées,
Spain ski resorts, Slovenia