PLUNK!
By Bob Enzel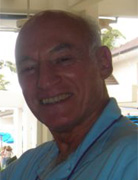 The August issue of GOLF Magazine had an article "How to survive an Island Green."
It showed photos of the following five psychologically difficult holes
1. Grand Cypress Resort, South Course, Orlando, FL (Par 3, 8th hole)
2. PGA West Stadium Course, La Quinta, CA (Par 3, 17th hole)
3. Coeur d'Alene Resort, Coeur d'Alene, ID (Par 3, 14th hole)
4) TPC of Scottsdale, Stadium Course, Scottsdale, AZ (Par 5, 15th hole)
5) TPC at Sawgrass, Stadium Course, Ponte Vedra, FL (Par 3, 17th hole)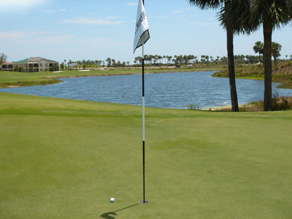 I've played the Grand Cypress Course and had the pleasure of attempting one shot on Coeur d'Alene's moving island and later this year I may get the opportunity to play the La Quinta Course
But, let me add another Island green to the mix. It's the one at Hawk's Landing, located outside of Orlando Florida. For an in-depth look at this "water, water, everywhere" golf course and its infamous Par 4, #11 hole, read George Schissler's article on Hawk's Landing.
An anecdote I will confess happened to me at the Grand Cypress 8th hole (Island green #1 above). I was playing alone on an uncrowded day. Nary a sole but me (it seemed) on the course.
I hit my first shot---Plunk into the pond. Hey, nobody around so I hit a mulligan ---Plunk!
I looked up and down the course and there was no one behind me, so I proceeded to hit another ball…PLUNK!
I decided I must be using the wrong club.
And another, PLUNK!
Damn! Wrong club again.
PLUNK! PLUNK! PLUNK! PLUNK! PLUNK! PLUNK! PLUNK!
I changed clubs almost as much I changed (old) balls. But wait….
My next shot landed one foot from the pin. Hot damn!
I returned to my cart with a smug look on my face, but unbeknownst to me sitting quietly under a tree watching me was the Course Marshall with a huge (make that colossal) grin on his face.
In between his, ha, ha, ha, he said, "I wondered if you would give up." What could I do but chuckle with him and hope I didn't get kicked off the course?
Then I headed to the hole to knock in my birdie on #8 at Grand Cypress.