Are Golfing Amenities Important?
Yes or No
By Bob Enzel
<![if !vml]>

<![endif]>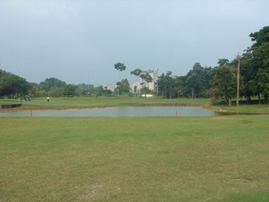 We were sitting around one evening--my golf partners and I--when the subject of golf course amenities and the "complete golf experience" came up. I was looking for writing points on the several courses we had recently played, such as, 'lots of traps' and 'water everywhere.' Or, perhaps, 'the narrow fairways were a challenge". But the comments I heard sort of surprised me. The responses were mostly about the amenities. Now I tend to agree that amenities are important, yet golfers don't take golf vacations and play courses based on amenities- or do they?
<![if !vml]>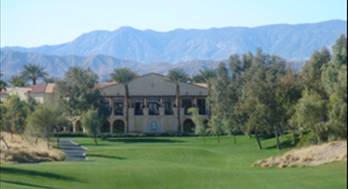 <![endif]>It was something to think about. Perhaps if you are in Myrtle Beach, SC where there are over 100 courses; or in Hilton Head, SC where the golf course competition is keen or in the Palm Springs, CA area where there are a variety of golf courses to choose from--and you're playing 3 or 4 times a week, then, maybe the amenities of one course over another might be the decider. Let's see how this theory plays out.
Here were the complaints:
Too pricey for what was offered

No decent warm up facilities…no driving range or the practice putting surface was inadequate

No GPS system in the golf cart

The course layout was only available in a book that must be purchased ( in the club house)

You had to pay for driving range balls

Course convenience (such as having to cross a major intersection)
<![if !vml]><![endif]>

These were the compliments:

Good driving, chipping, sand and putting areas
Water and bathroom facilities were plentiful on the course
Excellent GPS system
Scrumptious Delicious apples were complimentary at the starter's booth
Yard distance markers were plentiful and evident
Ball and club washers were readily available
Signage was visible and helpful
Let's make the above into a golf conundrum…and you decide.
Scenery helps define a golf course, but golfers rarely stop to admire—really admire---the scenery. Golfers are intent upon getting a little ball into a little hole which is all but invisible and happens to be 500 yards away. The layout of a course is important and who may have designed it works well in advertising. A Joe-Shmoe designed golf course won't draw as well as a Jack Nicholas designed course. Face it, we golfers are snobs and that's the way we like it.
<![if !vml]>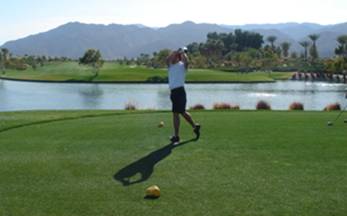 <![endif]>Now, let's compare two courses that are equally difficult, laid out by a known professional with eye catching scenery at both courses.
Course "A" is more famous because it hosted a professional tournament. Course "B" has never hosted a professional event. Course "A" is more expensive to play then course "B." Course "A" does not have GPS system or provide a decent course layout on its scorecard. Course "B" offers both of the above. Let's toss one more item into the comparison. Course "A" is laid out between expensive homes that "pepper" the course and surround the fairways. Course "B" is essentially wide open and scenic. In plain English Course "B: offers several amenities that Course "A" does not provide, yet is less expensive to play.
Many golfers would choose Course "A" because it's considered the more in of the two courses. On the other hand discerning golfers would not return to Course "A", but would probably return to Course "B". If you disagree with this premise, you'll pay more for less. <![if !vml]>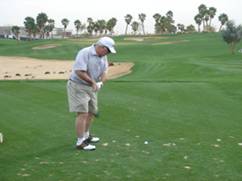 <![endif]>If you agree you'll get more for less.
Consider that there are more recreational "bogey" golfers then 'scratch' golfers. I've never been a 'scratch' golfer so I can only guess that they don't play for the "golf experience." Sure, they like to play golf and they play often or they wouldn't be 'scratch' golfers. But face it, recreational golfers are by far the larger group and without them all golf courses would go under. "Scratch" golfers want a challenge.
Therein lays the rub. Recreational golfers not only want, but need the complete golf experience-the peace and quiet, the serenity, the beautiful scenery, the first class customer service and the facilities. The price they pay should be reflected in the golf course and in the amenities provided by that golf club.
So, begging the question. Do golf course amenities play a significant role in choosing <![if !vml]>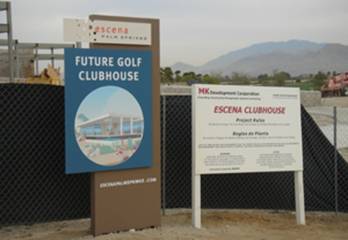 <![endif]>where the majority of the golfers play?
Paraphrasing FOX News, "I reported, now you decide."
Addendum: AAA Magazine had a recent article that was titled, "Ahhhmenities." But the AAA article focused on hotel "perks" as in complimentary limousine service, "perfect pillows" and concierge-arranged-pet-sitting. We're not talking perks.