Swinging Seniors
By George Schissler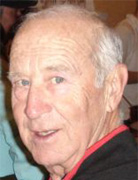 The call came reminding me that correspondent Craig Altschul had submitted yet another article for the travel portion of the GolfSkiandTravel site. I informed the publisher that I am a dedicated reader of Craig's columns and was also aware that Ted Heck, another notable writer had also contributed articles which left only me without a recent submission, which is why I was asked to work on something for the golf section. Of course…I agreed (I can use the extra $'s.) I proceeded to explore golf related items which had not been previously written about.
I decided that one of the easier paths to follow was the influx of senior citizens who have entered the sport in recent years. It is true that the game has always been enjoyed by a segment of older players but this past decade has seen a larger number of both senior sexes taking to the golf links. Maybe it is the result of retired people living a longer and healthier life that brings them looking for a social activity that gets them outside to exercise and also to compete against their peers.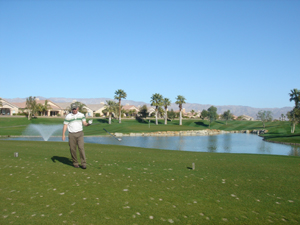 Over the past few years that realization comes almost every time I play a round of golf, because at age 75, I am the "kid" on the course.

For the past six or seven years I can be found every Friday playing 18 holes at the Westwoods Golf Club in Farmington, Connecticut with two of my "old" partners who are well into their 80's (that's age not score.) Being the kid I only get to play there once a week, yet the real seniors show up for their 8 a.m. tee time five days a week and WALK the 18 hole course. Being gentlemen who practice golf etiquette, they graciously allow faster players to play through. Finishing the 18 holes is much more important and satisfying than rushing the round to completion.

On Monday mornings I travel a short distance from my home to Cedar Ridge Golf Course in East Lyme, Connecticut to devote another pleasant day to golf. At the first tee I noted that it is seniors only day at the 18 hole par 54, 4411 yard layout. The front nine, measuring 1386 yards is the favorite with the seniors because it is the shortest nine (longest hole is the 5th at 191 yards but still a par 3,) and all are happy with a bogey here.

The back nine is considerably longer and more difficult at 3025 yards. The tough par 3's are the 12th hole at 250 yards; the 14th at 196, number 15 measuring 218 yard; the 16th stretches to 215 yards and the 17th is 207 yards from the tee box. Posting even a bogey gains the player bragging rights for the day. Most seniors remember times past when those yardages were not a problem, but the years and the infirmities no longer allow these holes to be played as par 3's by most of the participants; yet it does not take away from the challenge and desire to be competitive. Needless to say, seniors far outnumber all age groups combined—at least on the front nine.

But I'll explain why at a mere 75 years (as a guest,) I have joined the true seniors for a few rounds of golf? You may also ask why I do not just go ahead and join one of these exclusive clubs. The explanation, and the reason, is simple. There are waiting lists which extend beyond my life expectancy and memberships which extend way beyond my financial means. These same courses are members only with no public access—at least in the area of Connecticut and Long Island I call home each summer. But there are other more important benefits to be gained from playing along with these older golfers on Monday and Friday.

Spending recreational time with people who have lived through good and bad times, wars and peace, failures and successes, you learn what the important things in life really are that golf is what it was intended to be—a game. They have lived through many years of experience and gained a perspective on life which allows them to enjoy each day and every experience they encounter. A walk down the fairways listening to them recalls WWII hardships or memories of long ago childhood adventures, or the joy that grandchildren bring. No need here to agonize over the double or triple bogies which fill the scorecard. No temper tantrums or bad language or club throwing here. Golf is a game, their game to be enjoyed, and enjoy it they do.

But playing with these older citizens carries a most pleasant benefit for me. Not only do I listen and learn it also makes me feel like a "kid" again.