Secret of Posting
By George Schissler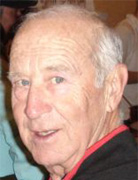 After more than 50 years on a variety of golf courses I have finally found one of the secrets for posting a low score. It is so easy to accomplish, but one you don't see or hear explained on TV, in a golf magazine or taught by any PGA instructor.
The secret is simple—find a course which fits your game. Naturally that will vary from golfer to golfer, but for me it is a 4.407 yard par 61. That's right a par 61 layout. It is the Westwood's Golf Club, a municipal course located in Farmington, CT. Now I can look fellow players in the eye and confidently inform them that I have posted a mid 60 or low 70's round. But there is no need to volunteer that it takes place on a short, open course.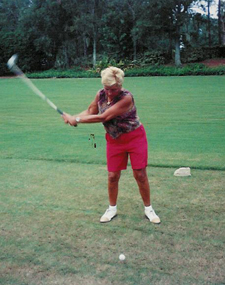 This Geoffrey Cornish designed 18 hole layout was built in 1950 and is open to the public with tee times accepted but not necessary. From the white tees it stretches to the 4,407 yards with a slope of 85. The red tees measure 3,597 yards with the same slope rating. Hours of operation are 7 a.m. to 5p.m. and it is open from April 1 through November 30.
The terrain is predominately level with Bent greens and Bluegrass fairways groomed to perfection. There are approximately 20 strategically placed greenside bunkers which come into play---often!!
Admittedly, a course of this length sounds easy, but that par 61 rating is a bit more intimidating when a golfer checks the scorecard and finds that four of the par three holes measure out at 204, 235, 236 and 211 yards, with the "easy" par three requiring a tee shot of 187 yards. Thankfully, water does not come into play on any of these holes, but accuracy is a must.
The first hole is the only par five on the course and at 494 yards is relatively trouble free. It usually requires most players to lay up short of a creek on their second shot.
The five par four holes are 279,287,420 (the toughest hole on the course because the second shot must carry over a small lake). The other two par fours are 376 and 348 yards in length.
The greens are large with no severe undulation and are as good and true as any course can get. They are usually soft, receptive and easy to hold.
The course is also painless in another respect---on the pocketbook. A round of 18 holes can be played for around $20.00 and only $12.50 if playing nine holes on weekdays. The rate increases a bit more on weekends and is a bit less every day for senior players.
During the summer months I play here every Friday. Fairways and greens are expertly groomed and maintained. There should be more courses like this that make players feel good about their game and can take them back 30-40 years to when they posted this kind of score on the longer regulation courses.
But after more than 50 years of chasing that little white ball, we seniors can still be 10-15 over par, break 80 and still feel good about our game? So, try to find a course similar to Westwood's Golf Club and you may also be able to brag about the days when golf is again satisfying and fun just like the old days.