High Adventure in Courmayeur, Italy
By George Schissler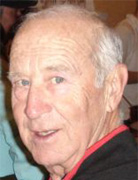 My January flight with Lufthansa to Frankfurt, Germany was greeted by many familiar faces of Eastern ski writers. We were all connecting with another flight to Geneva, Switzerland and a bus ride to some of Italy's finest wine and cheese country but most importantly the village of Courmayeur in the Aosta Valley of Italy for a week of fun in the snow.

It had been a half dozen years since I my first visit to Courmayeur and the memories of great snow and vast terrain were reaffirmed once again. The number of slopes to be skied had increased, along with new lifts, including a cable car just a short walk from the hotel. But the snow and clear blue sunny skies were as I remembered them. No new snow fell during the week but the first morning welcomed skiers to perfectly groomed terrain. The more adventurous (and more skilled) in the group jumped off-piste to play in untouched powder. A great start with something for everyone. The evening ended with a fine dinner at our Cresta et Duc hotel and we all went to bed early.

Day Two had us headed to La Thuile for more skiing. This is an area I had never heard of but like many lesser known resorts in Val d' Aosta it took more than a full day to explore and appreciate. Again perfectly groomed surfaces tested tired ski legs but cruising territory, blue skies and friendly competition created a memorable ski day.

Day Three. The big adventure into the Vallee Blanche. We walked a short distance in our ski boots through Courmayeur to the bus station for transport to La Palud. We were outfitted with a harness around the waist and legs and given a beeper which would allow us to be located in case we skied into trouble. While being hooked up into the harness, which is designed to recover skiers from deep crevasses, I asked the guide was "how long is your rope?" He replied "about 67 meters". Hopefully this would be long enough to retrieve a wayward skier but he specifically warned to "stay in my track" and "do not ski in front of me". On arrival to La Palud we rode the cable car Monte Bianco to Punta Helbronner to the top for our descent into the Vallee Blanche.
"Yea. As I ski through the Vallee of Blanche I will fear no evil for my guide and beeper comfort me all the hours of my journey". (It took four hours to exit the Vallee).

I swear I heard the above words uttered in a silent prayer as our group descended into the Vallee Blanche from Courmayeur, Italy on our way to Chamonix, France.

For most of the skiers this would be their first venture here and would most likely prove to become a ski adventure which would be remembered for a lifetime. This was my third trip through the Vallee but the first time from the Italian side.

The third time was NOT a charm! I also know that the prayer, or any prayer, was appropriate. Before we were through many other words were expressed loudly and could be heard as they echoed down through the Vallee.

The Vallee Blanch can be likened to trouble--It is easy to get into and very difficult to get out of.

Unlike skiing the Vallee from the French side, there are not as many open fields to allow skiers to free themselves from a guide, for a short time at least to ski, whoop and holler through great expansive powder fields with nothing to mar their graceful way downhill. From the Italian entrance there were only a couple of places where we could let the skis run away from our guide's track and only when he allowed us to take off on our own. Even for a short time and distance he kept his eye on us. We obeyed his orders and held close, but I am certain that we amassed much more horizontal footage than vertical. The guide explained that this route was more a visual experience.. The ragged cliffs, crevasses, sun and blue sky kept cameras clicking throughout the day.

Four hours of trying to keep a safe distance between yourself and the skier in frontcan be very tiring, even when the track did lend itself to coasting instead of poling and snowplowing in the narrow track. (And the scenery only changes for the lead dog.) Luckily for all of us the weather could not have been more cooperative for picture taking and ski touring.

The greatest vertical descent occurred on exiting the Vallee. The group behind ours elected to climb out by negotiating what they said was approximately 400 steps on a curvy metal ramp clinging to the solid rock mountainside.
Our group took our guide's advice when he said "We can ski down further and get out lower". This is the one time I wished I had not heeded his "advice".

We did not ski 100 feet before we came upon a field of boulders and rocks and a 100 foot cliff--no skiing at all!

We side-stepped close to the lip until we reached a point where he said "we get out here". Get out where we were thinking! There was no way to ski what was in front of us. It was not only impossible but probably suicidal. But he had this answer:..

"Take off your skis and slide down on your buttocks". My first thought was "OK, you first." The second thought was to follow instructions, because if he went first and we dared not follow, where would we be.
Peering over the edge, we decided to throw our skis and poles to the bottom and took turns going butt first to safety. I did this, but not before I wrestled with the question or whether to slide with my helmet on my head or between my legs. I kept it on my head and took my turn down the chutey-chute. Now the easy part was over.

From the bottom of this pit there was no lift or anything mechanically erected to aid and ease our climb, which must have been several hundred nearly vertical feet to the top-. The only aid was to follow skiers who proceeded us down the chute. They left a 'ladder" of footprints to step into going to the top. There had to be 1,000 footsteps (no exaggeration) to trace, carryng skis and poles and stopping at intervals to catch our breath and allow following climbers to pass.l. Finally, completely exhausted, we reached the top and a resting place before stepping back into our skis. We rode the narrow, snakelike trail to the safety of Chamonix and the waiting bus for a welcome ride home.

This adventure was for me the high point of the week. But other days were filled with rhapsodies in the snow, sightseeing among Roman ruins, sharing stories with fellow writers over multi-course dinners, and seeking opportunities to think and act Italian.


(For an account of another Vallee Blanche harrowing exit go to www.Bluebookski.com, click on France, then click on Chamonix and The French Connection.)