Get Your Golf Game (and yourself) Under Control
By George Schissler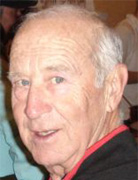 It was just another evening of channel surfing when I came upon The Golf Channel which now carries all the professional events thus eliminating the need to spend time clicking the remote looking for my golf fix.
On this evening they were featuring a segment from the popular Shell's Wonderful World of Golf, a match which pitted Fred Couples and John Daly against each other on a course in Oregon.
Somewhere around the middle of the back nine with Couples one stroke up Daly took the tee and as he was in the process of his backswing a spectator shouted and Daly put his drive into the deep rough—the very deep rough. He never looked back at the unruly spectator and proceeded to the task at hand of finding the errant shot which was located in knee deep swampy grass. He took off his shoes, rolled up his pant legs and tried to free the ball but succeeded in only moving it forward a few feet and ended taking a seven on the hole. He was now was down to Couples by four strokes. Later in the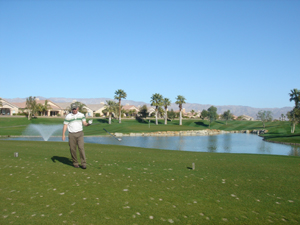 match Daly also put a drive into the water thus losing all hope of a victory. He never displayed a bit of anger and did not let the bad series of events deter him from the task ahead—a great lesson for golf and more importantly a greater lesson for life.
What he did do was to leave a lasting impression on me and I gained a very valuable lesson—stay in control of your emotions whether it be on the golf course or in the game of life. We would all love to hit the perfect shot every time but know full well we are incapable of accomplishing this but accepting and resigning ourselves to a poor outcome is a valuable lesson we should all learn.
Just a few days after watching the match on television I was standing on the second tee with three others in my party at my home course waiting for the foursome ahead to clear the green on the short par 3 hole. They must have been playing an important match as they took an exceptionally long time lining up their putts. One of the players holed out and the next player plum-bobbed what appeared to be a short and important putt for a tie or win, but as we watched it lipped out and he immediately snapped the putter shaft over his knee and threw the two pieces into the greenside creek.
We wondered what club he was going to use for the remaining 16 holes as the rules of golf do not permit clubs that are broken in anger to be replaced. Maybe if he knew the rule he would have curbed his anger-at least outwardly-and completed what should have been an enjoyable round of golf.
Or maybe he should click on to The Golf Channel and take a lesson in anger management from the pros. It could improve his game and his outlook on life.